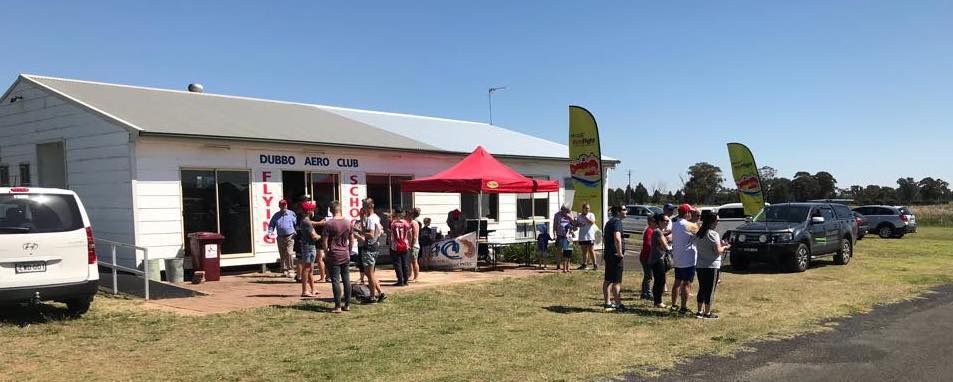 About Us
In February 1994, a small group of pilots wondered why Dubbo did not have an Aero Club where many neighbouring towns did. There had been a Dubbo Aero Club but it had long since been dissolved. So this group decided to get a new club up and running.
It was decided the club would be a social club catering to everyone with an interest in aviation – we have non flying members; GA and RA members; Members with their own aircraft ranging from Jabiru to B200; and those who just hire.
The club motto was "Youth in aviation is the future of our club, sport and industry".
Over the ensuing months the club met at the West Dubbo Bowling Club and members participated in flying comps run by Noel Howe Flying School; open day at Dubbo Flying School and fly aways.
Thanks to raffles and social events the club, at it's first AGM, had 40 members and over $5,000 in the bank.
At the 1998 AGM founding president stepped down with a successful air show; a financially sound club and a club house at "lock up" stage testament to the effort he put into the clubs early years.
From that time the club hosted other clubs, Inter Club Flying Comps, open days and air shows.
The club welcomes anyone with an interest in aviation – come along to our Friday nights at 1700 or our monthly BBQ to meet and chat with like minded people.
"Experience the joy of aviation!"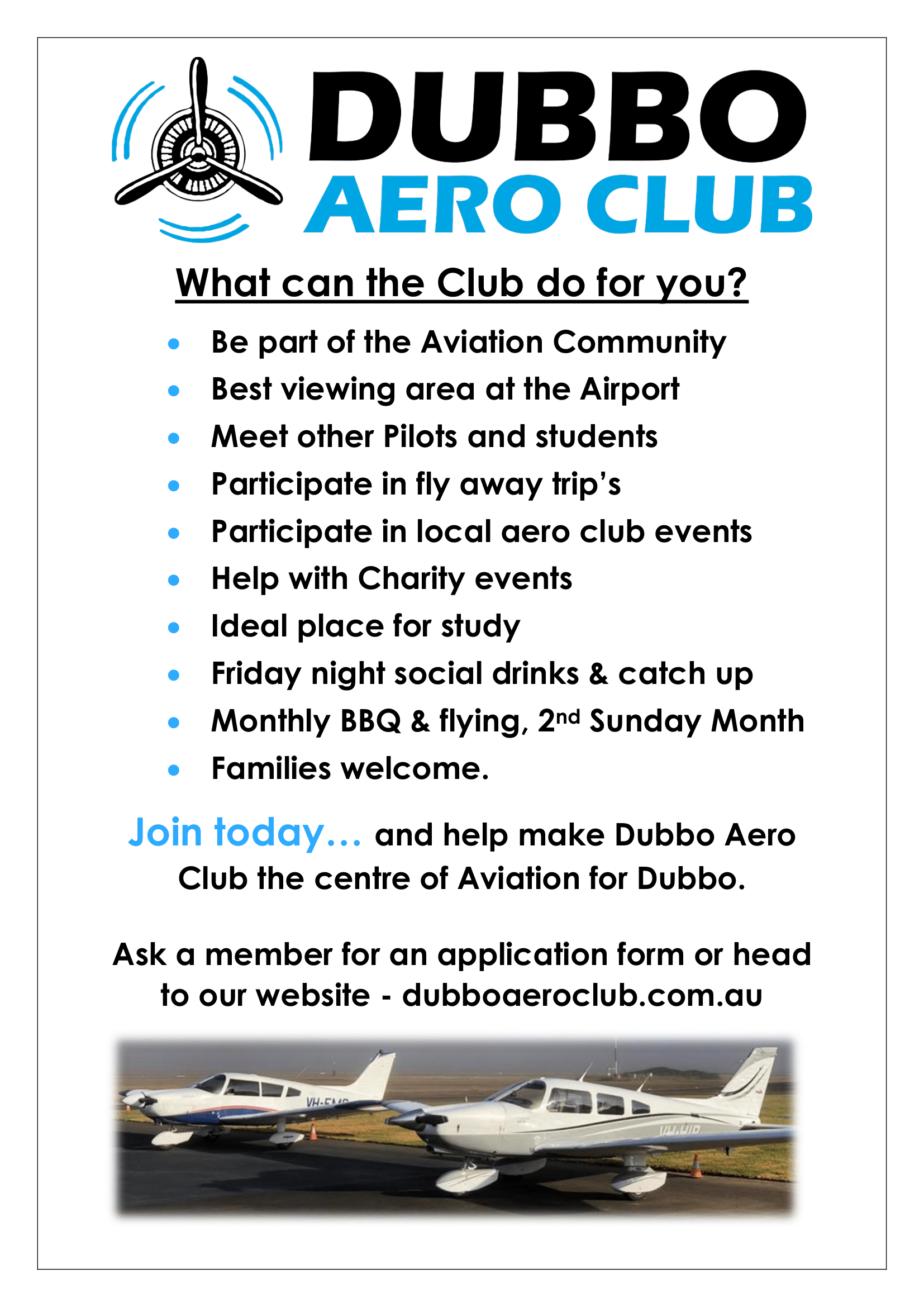 Events
The club meets each Friday afternoon for a general gathering from 17:00 - 18:30 or later.
We also host a casual BBQ and flying on the 2nd Sunday of every month from 12 noon.
Families are always welcome.
Membership
Click the icon below to download the Dubbo Aero Club Membership forms: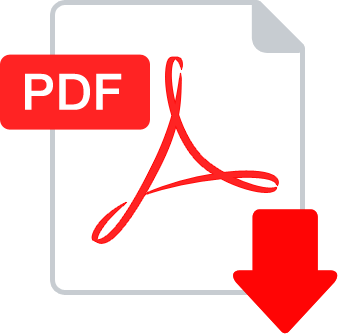 Club Location
Dubbo Aero Club Inc
8 Howe Circuit
Dubbo Regional Airport
NSW 2830